Partners
---
CARDET

Founded in Nicosia, Cyprus, in 2004 by an international team of education and technology experts, the Center for the Advancement of Research and Development in Educational Technology (CARDET) is a non-profit research and development organization with strategic partners worldwide. CARDET's mission is to inspire innovation and promote education, research, and development through evidence-based practices, cutting-edge research, and empowered professionals. The organization provides evaluation, research, development and training services to governmental agency, private organizations and NGOs. CARDET has successfully completed more than 80 projects in more than 20 countries, in partnership with a number of private and public institutions, including EuropeAid, the Research Promotion Foundation, the European Commission, the United Nations Development Program, the International Council for Educational Media, and Microsoft.
UNIVERSITY OF WORCESTER

The University of Worcester's strategic aim is to make an outstanding contribution to the educational, social, economic and cultural enrichment of the region and to the growth of the knowledge economy. Its Institute of Education (IoE) has a very strong reputation providing excellent education including both teacher training and continuing professional development for teachers; early years' practitioners, teaching assistants and wider school workforce. Our national reputation as an 'Outstanding' teacher training provider was re-affirmed in Ofsted inspections in 2008 and 2010 where the highest grades possible were consistently achieved for primary training including the teaching of reading - pertinent to this project. The primary team is commended for its teaching of reading by many external bodies and experts including the UK's National Literacy Strategy which undertook the production of video materials focusing on our excellent practice in teaching reading for national training. The IoE has over 90 highly experienced academic staff in education with 50% working in the field of early years and primary education and 7 are language and literacy specialists.
INTERNATIONAL INSTITUTE FOR CHILDREN'S LITERATURE AND READING

The Institute organizes important reading promotion activities in Austria such as "Literature for Young People" (14 000 visitors every year since 1979), "Reading in the Park" (9000 visitors every year since 1979), "Worlds of Knowledge – Literature Expeditions to the Austrian National Library" (4500 school children every year since 2008). The Institute serves as cooperation platform for all national institutions working in the field of children´s literature and reading promotion. We act as consulting body for all professionals working with children and books and function as an advanced training and educational institution, holding seminars for librarians, teachers, students and other professionals.
COUNTY MEATH VOCATIONAL EDUCATION COMMITTEE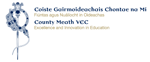 County Meath VEC is a local statutory education and training authority established under the 1930 Vocational Educational Act. The main services provided by Meath VEC fall broadly within three categories - schools and colleges, education and training programmes and other services. CMVEC is a member of the Irish Vocational Education Association - the representative body for the 33 Vocational Educational Committees nationally. CMVEC work closely with IVEA to protect, promote and enhance the interests of vocational education and training within the national education sector.
UNIVERSITY OF PIRAEUS

The University of Piraeus Research Center (UPRC) has as its primary purpose to meet the needs of primary & secondary education, adult learning organisations, as well as enterprises and organizations of the private and public sector on subjects concerning designing, programming, effective control of elearning and in general net-centric systems. In this project, the UPRC will be represented by faculty members and researchers who are affiliated to the CoSy LLab research group of the Department of Digital Systems. They also have a lot of experience in designing learning environments and providing teacher training on the effective use of e-learning technologies. CoSy LLab has been collaborating with Intel, Microsoft and Oracle for running teacher training programs in Greece.
INNOVADE LI

INNOVADE LTD is an SME based in Cyprus, with a team of professionals with several years of experience in strategic visioning, evaluation of business development, performance improvement, technology, innovation, and academic industries. INNOVADE works with organizations to help them streamline technological advancements and productivity tools into their processes, in order to ensure that they improve performance, and increase their productivity. InnovADE specializes in various solutions, based on its strategic direction and supported by resident expertise. Some of its strong areas are: Innovation Infusion, Strategic Development, Project Management, Expert Opinion Services, Quality Assurance, Monitoring and Evaluation.
BPURSUS

A Public Library in Ursus - Poland, BPURSUS is a cultural institution, with a main aim to satisfy reading and educational needs of the local society, to disseminate knowledge and to support the development of education and culture. The library has been active for over 60 years and has got a very active voluntary circle, supporting library services towards children.